Roads were closed on April 16th and 17th  to allow Asphalt Pavers Inc. of Conway to resurface several areas of airpark roadway .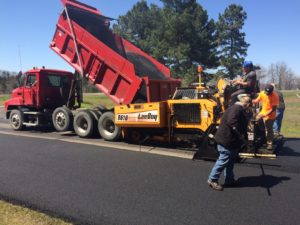 Two stretches of pavement had been showing signs of wear and breakdown, especially after the copious amount of rain we experienced in late winter and early spring of this year.  Both resurfacing projects picked up where last year's paving stopped near the bottom of Flag Hill.   On Southridge Road the new overlay extends to the beginning of Citation Drive, while on Mustang Drive the fresh pavement reaches to just east of the Harrier Road intersection.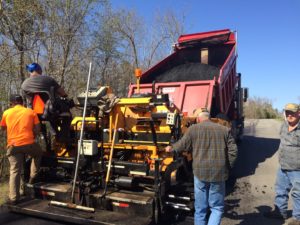 A small portion of Citation Hill was also repaved to repair two areas of damage.   This is the only airpark pavement resurfacing project currently planned for 2018.