Runway 05/23 has never looked better!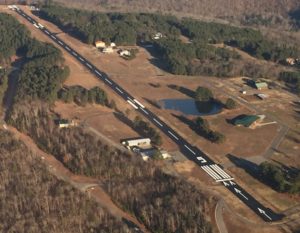 Crews from Asphalt Pavers Inc. of Conway delivered 3,200 tons of asphalt in 160 dump truck loads.  They installed 9,500 linear feet of 12" wide bituminous crack sealing tape over the existing cracks before laying 270,000 square feet of pavement.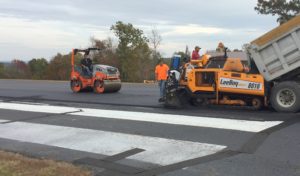 After the 2-inch asphalt resurfacing, 200 gallons of paint were applied to bring the runway to life.  More good news – the final bill was actually a few dollars under the estimate!  Thanks to Mike Foote (lot 10/11) for coordinating the massive undertaking, along with Harold Sindt (lot 40), Milton Bland (lot 87), and all the volunteers who helped in the project.